Tenth graders compete as top aquaculture industry consultants for a day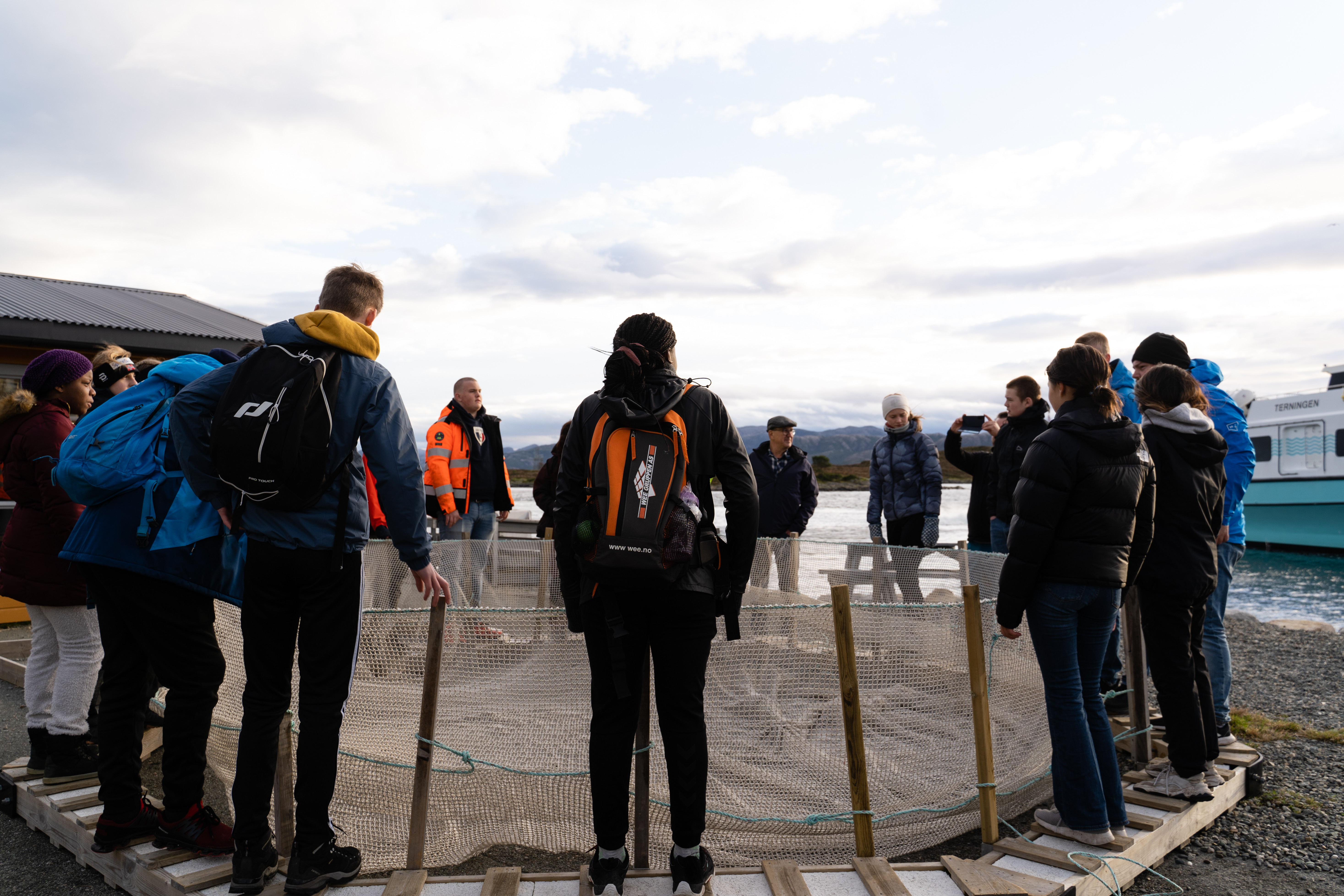 A great bridge builder between school and working life!
On Monday 1 November, in relation to the Bridges deliverable 11.5 Innovation Camps, the Blue Innovation Camp will be held at Hitra and Frøya, a collaborative project between the Blue Competence Center, Young Entrepreneurship Trøndelag and Guri Kunna upper secondary school.
The event focuses on creativity and innovation. A close collaboration with local businesses is central to the innovation camp, and this year Frøy, Lerøy and SalMar are participating from the aquaculture industry, delivering each their own current operational challenge for students to solve. Students will be divided into groups and each be given one of the challenges to solve and will then present their solution proposal to the participating industry panels.
We have received record numbers of registrations to both the physical and digital versions of the Blue Innovation Camp this year!
75 tenth graders from all over Trøndelag will visit the island region participating in aquaculture activities at the coastal museum Kystmuseet, get a boat ride from Guri Kunna students to visit their sea fisheries and finally have dinner at the renown Hotell Frøya after completing the Blue Innovation Camp competition.
Due to covid restrictions during Blue Innovation Camp 2020, the organizers had to come up with innovative solutions, so the camp became wholly digital. This was such a success that we have decided to continue this concept as a new tradition!
The digital camp will run on the 2-3 november 2021.
This year as many as 400 students will participate digitally.
Prizes:
The physical camp will see two winners from each of the three industry challenges: Best Solution and Best Pitch! Each winner will receive NOK 1100 from one of our sponsors Sparebank1 SMN.
We will award a first, second and third prize for Best Solution at the digital camp. First prize will receive NOK 1000, second prize NOK 700, and third prize NOK 500 from Sparebank1 SMN.
Hemne Sparebank will sponsor a RIB-tour through Kystmuseet to a Lerøy sea facility and lunch with local island ingredients from Kafe' Sjøsprøyt for all first prize winners. 
Blue Competence landing page for the upcoming event: