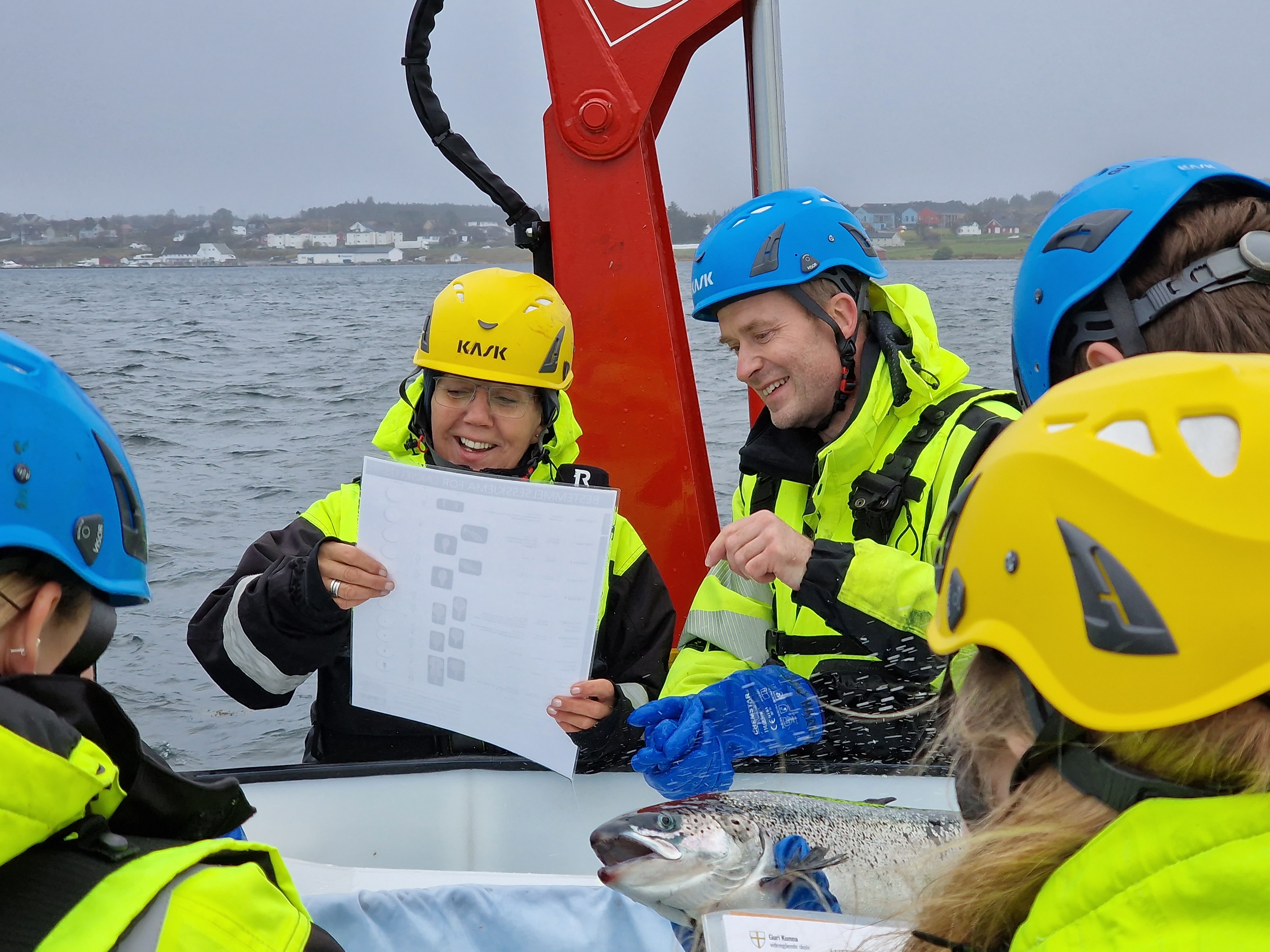 The international aquaculture skills of the future gathers at Frøya
Blue Competence Center (Blått Kompetansenter) together with Trøndelag County Municipality, SalMar and Guri Kunna upper secondary school received an international following from Iceland, Sweden and Finland to collaborate on what the future of aquaculture education should look like and connect at an international level.
Representatives from Gullmarsgymnasiet in Lysekil, Livia College, University of Akureyri, Hólar University and Icelandic College of Fisheries got to work together on strategy planning, observation and networking at the various events during Aquaculture Week 2022, from the Industry Leaders Summit to the Student Day, the Aquaculture Skills Foresight Forum to the Bridgehead Conference of 2022.
Guri Kunna took the partners on a boat trip out to their fish cages, where the partners could observe how the Guri Kunna pupils receive up-to-date and practical training. In addition, the partners went on a study trip to Eidsvaag and ScaleAQ to learn more about Norwegian aquaculture suppliers and their future skills needs.
The local paper Frøya.no interviewed the BRIDGES partners on their visit:
https://www.froya.no/nyheter/i/8JJeOG/kan-bli-eksempel-for-skoler-i-utlandet

This international collaboration was born from the EU project BRIDGES. The project is about strengthening the dynamic between industry, R&D and academia so that everyone involved gets added value from each other's resources, creativity and expertise.
Aquaculture Week is a platform to gather and to see the common thread between aquaculture actors, from aquaculture high-schoolers to industry leaders, to examine development opportunities and to take inspiration from each other.

By integrating and elevating the BRIDGES partners into the Aquaculture Week programme, we were able to share experiences, strengthen cooperation across national borders and establish new partners and projects.